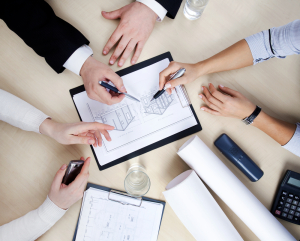 Organisational and business strategy aims at creatively deploying organisational resources, including innovative capacities and intellectual property, in order to create a sustainable competitive advantage for the organisation. Sustainable competitive advantage is, in turn, the key to its long-term profitability and/or effective operation. Development and execution of organisational strategy is essential, therefore – and a central task in the chores of management – if the organisation is to be successful. In many cases, special care must be given to the deployment of IP in the framework of innovation, being the ultimate drive for competitive advantage and profitability. At times, setting the organisational strategy can be aided by simulations that address such issues as the quest for advantage by means of innovative IP. Such simulations help in understanding the process of developing innovative strategies and implementing them in practice.
Obviously, different organisations require different strategies and strategic plans. However, there are some elements that all organisations share in as much as the organisational strategic management is concerned. These would mainly be the phases of the intervention (or plan setting) and the methodologies applicable to planning and execution of the organisational strategy.
With our expertise and extensive experience in devising and implementing strategic management schemes, we are in a perfect position to help you out in setting organisational strategic management programme and implementing it.